Bloggers occasionally update with a current blog entry so since I just want an excuse to update my blog again before the new year I've decided to write another one. 🙂
attempting to write out interview questions for Gulf Coast. But my brain is just being lazy and avoiding it.  🙂
listening to Where the Sidewalk Ends by Shel Silverstein. My sister was given this cd when she was in junior high and I've been thinking about these poems recently and how the voice of Silverstein totally brings them to life. This is one of my favorites, but I have several favorites so chances are I'll share those as well. 🙂
[audio:http://numb.honey-vanity.net/wp-content/uploads/2012/12/Warning.mp3|titles=Warning]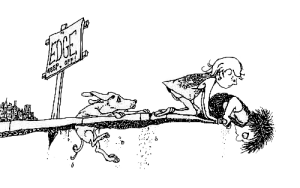 loving my time at home. I've been pretty lazy, but it is so great to just relax and not worry about deadlines.

reading The Perks of Being a Wallflower by Stephen Chbosky. I'm just about done with it and I absolutely love it. Saw the movie as well and was pretty satisfied with it.
watching a ton of Christmas movies on TV. They aren't the greatest but since they are practically the only thing on, and my mother loves watching them, I don't mind watching them with her.
knitting some new hand warmers and hopefully starting a new scarf. So time consuming, but Texas weather is so fickle. By the time I finish the scarf I won't even get to use it.
hating that my sleep schedule is so screwed up. I keep trying to get it back on track but that is easier said than done. :/
And on that note I should just end this post. I plan on updating again soon, the year is coming to an end and I want to squeeze in some last minute entries before it's 2013. I feel like I didn't blog enough towards the end of this year or even just this month so I want to make up for that.  I have several topics I wish to discuss so look forward to that.
And as always thanks for reading. <3