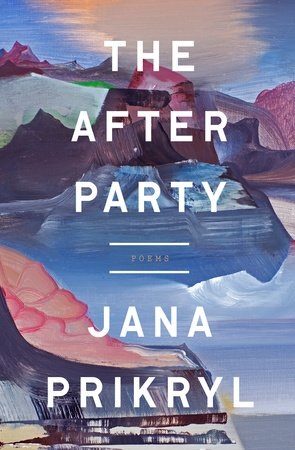 I've been getting into poetry lately, so when I saw this book of poems by
Jana Prikryl
I decided to give it a try.  Critiquing poems is a bit harder for me to do compared to fiction. The cover was striking, however I couldn't really get a good reading on what the poems might be about. Not that the cover has to allude to that.
There were a few poems I felt like I could interpret more easily than others, not that a sense of ease is what makes a poem good.  Not at all saying that. I jut feel, that in order to truly appreciate writing, especially poetry, the reader needs to be able to have sense of what is being said and have their own interpretation of the work, even if completely different from the author's or anyone's opinion.
The cover of the book is gorgeous, and I love the purple hues, however the poetry is not exactly my cup of tea. But like I said, there were a few that I could say I enjoyed. I just prefer finding that connection.
Crackers
Sometimes- sometimes we do not go so good
together. We go to school and other
times we change. I, to shake the clods, ignore
the phone; you can't connect; resulting mood
is glum. What you have to say won't bother
waiting for an occupied- it rings more and more
till I pick up. What's up at home?
and similar caulk to plug us from the sea
exchange- what time we woke, who made the tea-
till we run out of talk. Then hold the phone
without a word, just a rustling soothing
box of crackers voice themself, and on
the final crisp you sigh the line has gone
to sleep, and hadn't we best be moving?
I believe there has to be some type of connection between author and reader, and even though I can sort of form one in this piece above. I personally do not get that connection throughout the entire book. I found it a bit difficult to follow the poems, but Prikryl is a talented writer. However when it comes to poetry, at least for me, I like having this sense of being able to relate to the poems. Gives me a better understanding of the poem. Still, I enjoy trying out genres I don't normally gravitate towards. It gets me out of my comfort zone and such any reader to try doing that. Sometimes I find it hard and revert back to my typical fiction.
Let me know, what type of genres do you stick with? And if poetry is your thing, let me know why you like it.
*I received this book from Blogging for Books for this review.
Thanks for stopping by