Totally missed the rest of the BLOG-TEMBER challenge. Sadly, school and life just got in the way. However, it gave me today's topic! What's on my to-read list?!
But first! In other book related news, I've recently signed up for Blogging for Books, which if you haven't heard of it before and you enjoy reading and writing then take a look over HERE!

During Labor Day weekend, Half Price had a 20% off of everything sale! I couldn't pass up the opportunity and while I was out with a friend we decided to pop in for a bit. I managed to find several books I wanted but only walked out with three. I had to pace myself.
The books I walked away with:
And then, I was given money for my birthday and went into Target, just buzzing around the dollar spot and art supplies when I wandered over to the books. Now, I don't normally buy books from Target, but oh, I am very glad I did. Everyone should embrace a some YA books. I don't judge your choice of genre, but I know some in the Creative Writing Department at UH sort of look down upon YA and Fantasy. But we should embrace these books, especially when they are well written and the plot is just well constructed and thought out. Anywho, I walked away with these lovely books: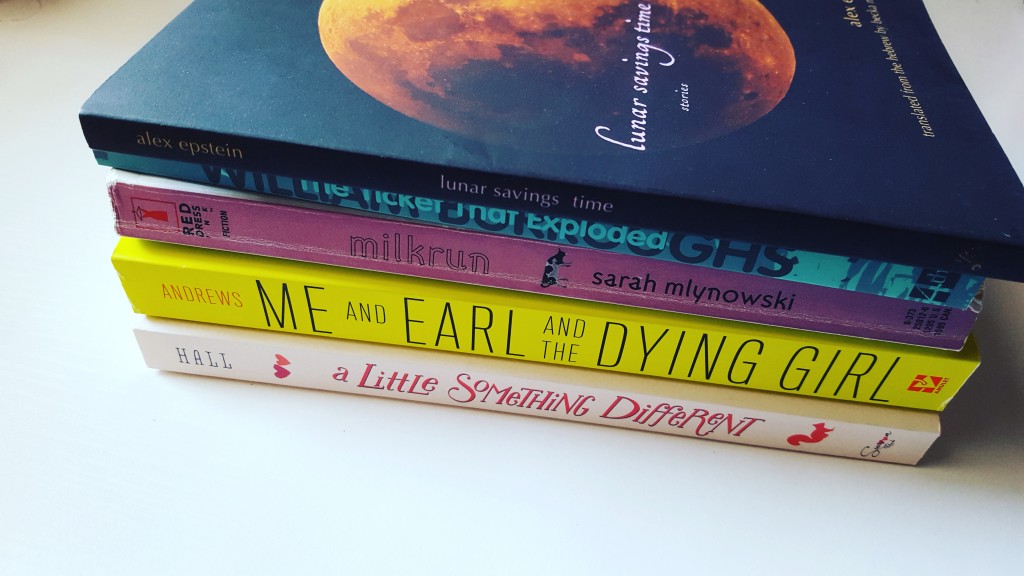 Now, these are all the books I currently own and plan on reading, following is a list of books I have yet to get but have mentally, verbally and have written down on many lists. Here is yet another one.
There were several other books, that I have written down somewhere…but so far these are the ones that have made it to the current list. And aside from books, I wanted to share my newest notebook as well. Not like I need another one, but for me you can never have too many and this one is R2D2! They had several covers to choose from, but I just had to walk away with R2. My only issue with having so many is deciding what to fill each one with and wanting to use the latest one as soon as I get it. I know, those are some serious issues.
That's all I have for this entry, let me know what's on your to-read list. I'm definitely adding more to mine, speaking of….I'm off to read, maybe even knit!
Thanks for reading and commenting