I hope your holiday was as wonderful as mine, I spent a few days at my parent's house, now that we are all adults we usually open presents on the 24th. For some reason my mom wanted to prolong it this year.
Receiving gifts is a lot of fun, and even though the holiday isn't supposed to revolve around such things it's fun buying, wrapping and unwrapping gifts. My mom likes to buy us each a big gift that is then surrounded by smaller gifts. She's adorable. I couldn't imagine what she would give me this year but she surprised me with a new camera. I'm not a fancy photographer, but I've been wanting a new camera for blogging/vlogging purposes. I hope to return to vlogging a bit more, even though I no longer have Premiere, with the right camera I think I can have fun making vlogs again. First impressions: Compact body and a great zoom. It looks easy enough to use and takes pretty good quality pictures and video. It's a Samsung WB350F, a point and shoot camera, I think it will do what I need it to do. Plus it has wifi share capabilities which is pretty neat. 🙂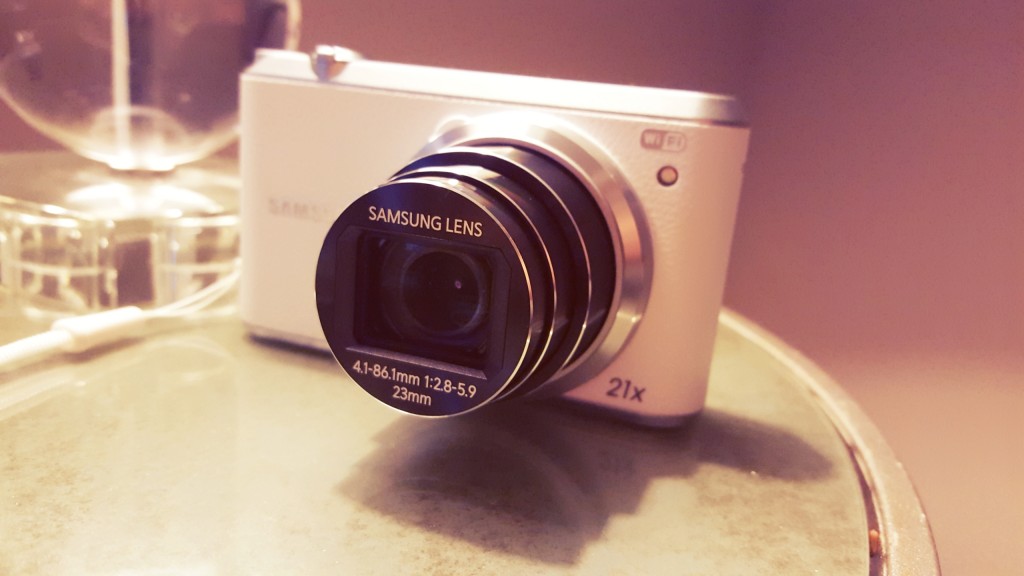 This camera makes my third Samsung product and I've been loving Samsung a lot. My Samsung Galaxy 6s cell takes wonderful pictures and video so I'm hoping this new camera will take just as good if not better quality pictures. I'm excited to test it out and start vlogging again, just need a nice case for those vlogging outings. Never did get to that point where I could vlog openly in public, but who knows maybe I will this time. I want one of those pleather body cases that allows me to take pictures without removing the case. The quest to finding one begins!
Moving on….
My sisters and I are bonded through many things but especially through our mutual love for Disney, colors and matching.  The weirdos bought us these beautiful Disney compacts mirrors. I will forever imagine myself as Disney's bookworm Belle, thanks to many reenactments of  running out onto my front lawn just to sing to dandelions and whatnot. I may or may not have done this while watching the movie as a child. o.O Anyway, these mirrors are beyond beautiful and magical I just can't believe it. Absolutely gorgeous.
Along the same lines, I bought us each a Sailor Scout charm. I couldn't help it, they were just so cute. We each have a Disney Princess and certain scout that we are slightly obsessed with. I feel as though Belle and  I have the whole love for books and love for family in common, Jupiter is nothing like me. Tall, an excellent fighter and chef not to mention a bit boy crazy. Even so, I really admired her over the rest of the scouts. Plus, look how cute she is. And green IS a creative color!!!
My loved ones each picked something they knew I would like. Again, I know this isn't supposed to be about the gifts. But it's a nice feeling when those close to you take the time to pick something out especially for you. I know I have fun picking out gifts. Went a bit crazy this year, but it's only once a year so why not, am I right? XD
I love seeing how excited my family gets when they open presents I picked out. Especially, my parents. They are just too cute, and up until a couple years ago, Christmas was just for us. One of the pros of being an adult. You work and then you can buy presents!!!!
Happy Holidays!