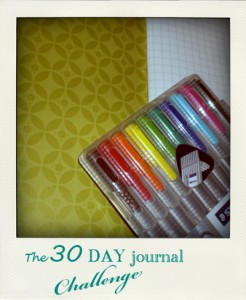 I had trouble with this prompt. But only because I have soooo many favorite songs. And I'm not that great at illustrating. :/ But I still had fun with today's prompt.
Today's prompt was…..
Illustrate your all time favorite song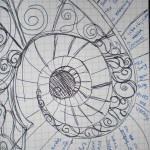 So yeah I had trouble picking a song, in my painting class a couple semester ago we had an assignment where we had to paint a song. And I thought it was difficult back then as well. But I chose a Beatles song then and it was easier to illustrate a Beatles song.

For this prompt I just put my ipod on shuffle and picked the first song that played. It just happened to be Vertigo by Anya Marina. Which I've mention before on my blog. I feel like most of my journal pages have been pretty sloppy. :/ But I'm still having tons of fun making them.
See you tomorrow with prompt 11!