So something strange happened on Monday. I was asked for my number. I was thrown off but talk about an ego boost. Is that a terrible thing to say? >.<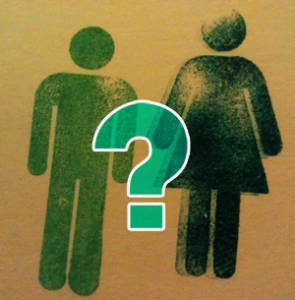 While on my way to school the bus driver decides to stop in front of Luby's. -.- Amazed by this I turn to the person seated next to me and ask,"Is he stopping to get food?" The bus dude just laughs and shrugs. Then I say,"Ohhh potty break." I replace my headphones in my ear, I stay plugged into my ipod while riding the bus. But then the bus dude says,"I had a driver stop every now and then to read his book." I was ready to go back to my music never expecting the bus dude to actually speak. He then asks me what my book is about. So I tell him about my book, Mexican Enough by Stephanie Elizondo Griest. We then start talking about school and being Mexican. XD He attends TSU, but will be transferring to UH next semester. Now before you misunderstand, I am in no way trying to start up a relationship with this seemingly nice person. I'm definitely not ready to be in one after what happened back in May. Besides, I don't fall for a guy just because he pays attention to me. The experience before hand has definitely taught me a lot. With bus dude, I'm simply talking to him so I'll just sit back and enjoy the conversation. Whatever happens will happen. I don't even know if I'm attracted to him. He is nice. He makes me laugh and we have things in common. But I dunno, I just think it's too soon for me. He hasn't made it to the potential boyfriend list yet.
We attended a reading on my campus. I was excited to hear ZZ Packer, she is just an amazing writer. Anyway,when I do start dating again I'm hoping to meet a guy, not a writer (reason found here), who can appreciate other writers and enjoy attending readings and art galleries without being bored. Bus Dude is like that. But I made a pro con list because it's something I do.
Pros So Far

Not a writer
plays several instruments but isn't a musician
Huge Nerd…like me
Likes video games
References Disney movies
Enjoys Readings
Non-smoker!!!
Cons So Far
Attends a different college (until next semester)
Soft Spoken (or I'm hard of hearing)
Me not being ready to pursue anyone at the moment
These are just the pros and cons that I've compiled so far. But I explained to him that I wasn't ready to start anything but would like to continue getting to know him as a friend. If I were to pursue any guy he would end up being my rebound. And NO ONE deserves that. He said he would like to continue as well and if something transpires then awesome. But the current me is fine being single and calling him a new friend. Anyway going back to the evening, after the reading he asked if I was hungry so he treated me to dinner. He said it was for my birthday, so I let him pay. But next time I intend to pay for myself. I had a nice time, again he seems great, but I'm glad that he is ok with just being friends at this point. I see him on the bus on my way to school so we will continue to talk in person and then there is always texting. But not sure if we are going to hang out again anytime soon. We shall see.
[audio:http://numb.honey-vanity.net/wp-content/uploads/2012/09/Whenyouresmiling-LeftoverCuties.mp3|titles=Whenyouresmiling-LeftoverCuties]Song of the day is When You're Smiling by Leftover Cuties. What are your thoughts on rebounds? Ever been one?
Thanks for reading.