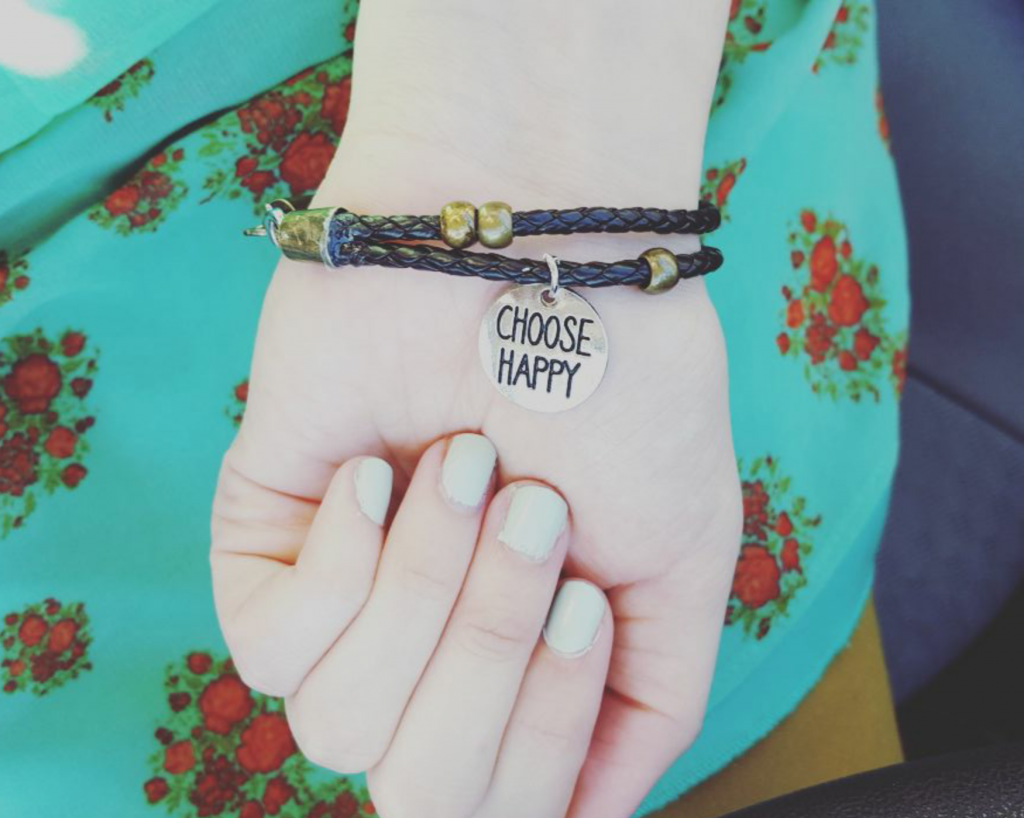 My mantra. 

I made this bracelet at the beginning of January to inspire myself when I was feeling less than shiny. And it's not like I need this as a way to force myself to be happy. I am a very happy person, I love my life and  I love being me. I bought it, a long with a charm with the letter "K" on it,  because I've always loved the letter "K", so they jingle next to each other and it's just, well… nice.
Valentine's Day was yesterday,  and I spoiled myself quite a bit.
First: Every Day by David Levithan
I don't really want to go into too much detail about this book, because I will probably type up a review once I finish reading it. But I'll leave you with this. It's what made me want to read it in the first place. The sequel came out as well, technically it's not a sequel, it's the same story but from a different perspective.
Every day a different body. Every day a different life. Every day in love with the same girl.
Second: Stablio Markers
We just got this new 30 pack in at Paper Source, I hesitated at first but then I decided to gift them to myself for Valentine's. I am so glad that I did too, because I just love having that many color options. You can never have too many marker pens, and again!!! Colors!!!
Third: This new A+ bag!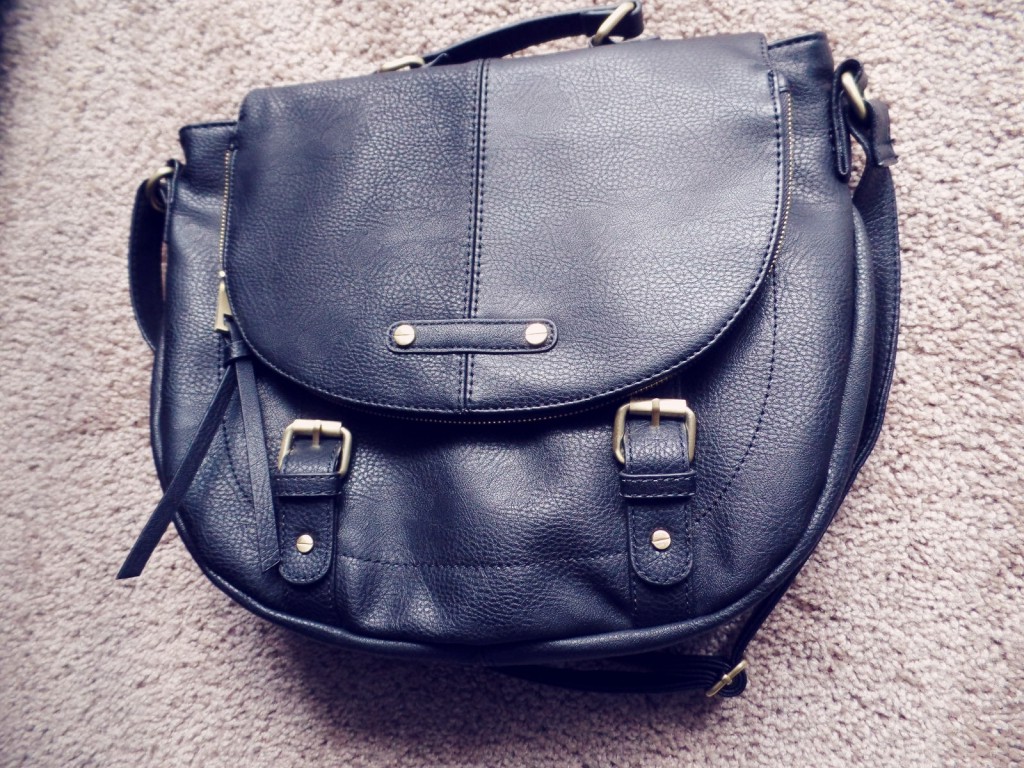 There's a zipper compartment in the flap, which I love, was hoping to get it in brown, but bags and wallets were on sale at Target so most of them were gone. 20% off! But I'm loving it.
That's my mini haul for you, there are a ton of things on my wish list of things I'd love to buy, but I spoiled myself enough for already for quite some time. I'm so spoiled!!! But Happy Valentine's to me and to you as well!
 To finish up the holiday, I cooked myself a very delicious dinner. Beef teriyaki, it was very good, if I do say so myself. I might have let the meat get a bit chewy, but all in all, still a win in my book. Even though I didn't have a romantic Valentine's this year, I don't see the need in being sad about it.  I still like this holiday, and working at a store like Paper Source, where I'm surrounded by lovey dovey things all the time, it's sort of hard to hate this commercialized holiday. Plus, the decorations and cards are really cute. I never put that huge of a focus on it even when I was in a relationship, so  I don't see the need to hate it now that I am single. Whether you're single or in a relationship, I hope your day, your week and the months to come are filled with love!!!
Thanks for reading