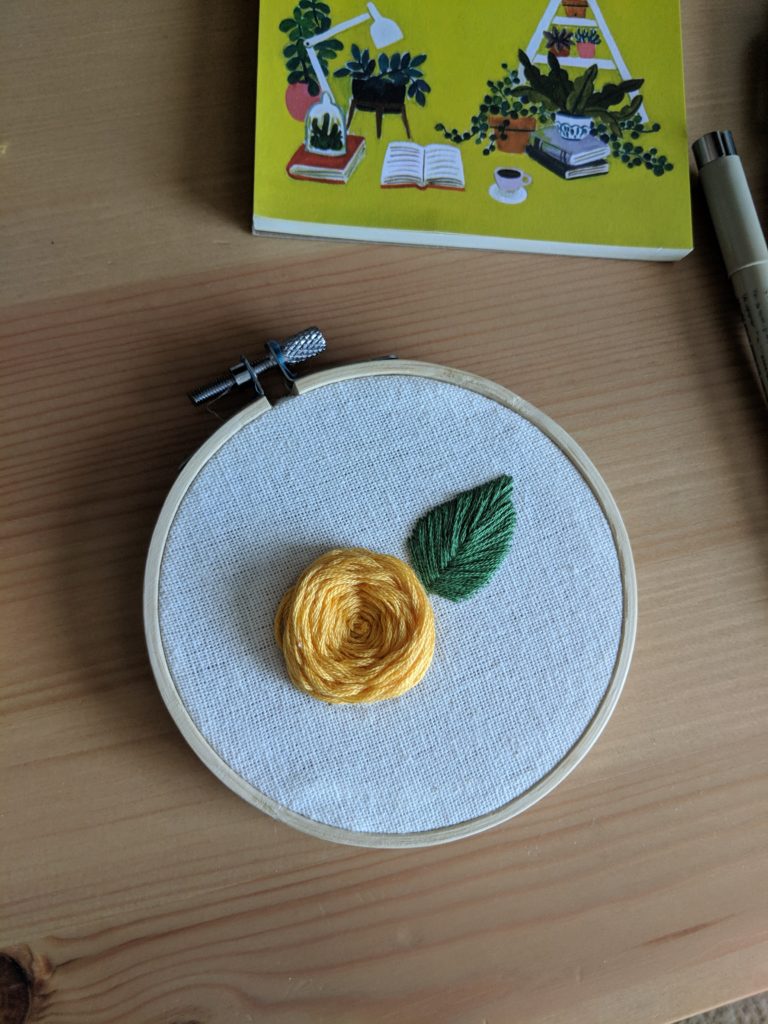 I have many different hobbies and I'm sure you are aware already, but hobbies are expensive. I technically should not be looking to acquire new hobbies but here we are. It's December and Christmas is fast approaching and I was struggling with some gift ideas for my future in-laws. Matt and I have decided to give them each a gift card so we don't have to worry about carrying anything too big on the plane and don't have to worry about it getting there by a certain time. However, I wanted to have something to attach with the gift card but I had no idea what to get them. I was thinking in the realm of a nice keychain or Christmas ornament.
We decided to go to  Space Montrose, this adorable shop that houses local handmade gifts. They had Houston themed items and just really nicely made items. Among them where these embroidery hoops with pretty floral designs  and the like. One cost about $55, so instead I went to Michael's and purchased my own materials to attempt to make my own. I knew this would be something I would enjoy, and now I can't get enough of it. I'm already shopping around for bulk hoops on Amazon. I like the 4 in hoops but I kind of want to try even smaller sizes. I think they make great gifts and you can customize the designs to the person you have in mind. Doing this freehand is tricky but if I keep the designs simple it's not too bad. I'm pretty proud with how mine have been turning out and I'm excited to improve as I continue.
I hope your holiday has been great so far and I want to make more of an effort to update my blog more often. Making videos takes up most of my time, so if you're interested, head over to my channel and watch what I've been up to lately. I've been participating in Vlogmas, only instead of posting a video every day I post a weekly vlog.
Sending you lots of hugs and good vibes.