I've been wanting a lot of things recently. And most of these things are related to crafting in some way, especially since I now work in a craft store. My inspiration meter has been going off the charts. I just want to create all the time, sadly I'm not left with the energy to do so on some days.
After work, I try to head on over to my desk to doodle or knit something, ANYTHING r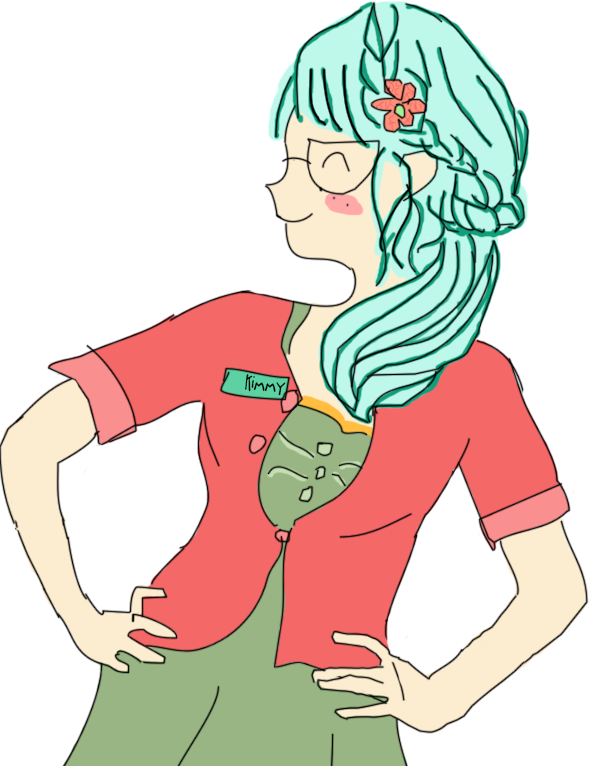 eally. And it's weird, because there are times where I want to create and have the time but I'm not feeling motivated to do so. Now I have the motivation and the inspiration and I just don't have the energy. My eyes are heavy as I type this entry out. Blogging is another way I can feel creative, because I'm sharing something with others. And recently I've been adding doodles to entries so it makes me feel happy when I can post my progress on the whole doodle front. And when you see progress that always makes you work harder, even if it's small improvements. Like this knitted jellyfish I made. I bought a crochet version that I mentioned here awhile back and I've been wanting to recreate it in a knit version. I've finally gotten around to doing so and here is the first prototype. It's pretty raw, but I am proud with how it came out. Need to work on fixing the stitches on the i cord tentacles, and then need to stuff it with a more sturdy stuffing, I didn't have anything aside from yarn, so that's what I used. Still pretty good with no pattern.
I a basically created my own pattern for it, based on techniques I have learned in the past. Go me!!! I'm really excited about this. Because usually crochet is the skill you need in order to create cute little plushies. I mean, not always…I've seen some talented knitters created plushies by changing a pattern into a knitted version. I've still got long ways to go, but this project has made me feel really good about my knitting skills, even with all of it's flaws. It's nice to pinpoint the areas I need to focus on the next time I knit one. Hopefully, that one will be an improvement.
 Real quic, so NBC has this new show, it's called A to Z, which doesn't premiere until October but Hulu has the first episode on it. Watched it right after Sailor Moon, and it's a bit cheesy, but I love Cristin Milioti. She was the perfect mother in HIMYM and I'm glad to see her in another show. I just hope America can embrace the cheese and give it a chance, because what's wrong with sappy rom com tv shows? I know they sometimes create unrealistic expectations, but that's why you escape to fiction in the first place. For something that doesn't always happen in reality.
Go watch the episode, let me know your opinion on it, I think it could be cute and interesting. That's all I wanted to say in this post, until next time….
Thanks for reading and commenting.