My sister and I had the chance to go to a Youtube meet and greet for the Eat Your Kimchi Crew this past Friday. And let me just say, they were/are so freaking adorable!!!!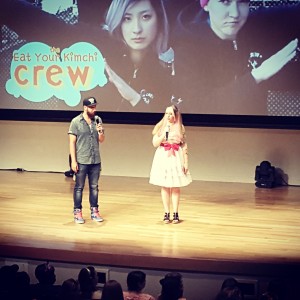 Kat has been watching their videos for awhile now and she introduced them to me, and before the 4 min video was over, I was already hooked. They do such cute, funny and positive videos that it's hard not to. At first I wasn't going to go with her, but then I thought, this does happen very often, and they give off such a great vibe that spending $30 to see them for a couple of hours was worth it. Plus, we are supporting them and their videos, so I decided to join my sister. If you haven't heard of them, then I definitely recommend that you check them out. They have great videos, and they are so positive and just happy-go-lucky. We waited for ever to get our picture taken with them and have a chance to talk to them for a bit. Unfortunately, we were at the back so by the time it got to us, they were rushing us out of the building. Which just happened to be at my college. But we managed to get our hugs and pictures, which if you think about it, hugging complete strangers and wanting a picture with them is rather odd. But after watching their videos, both personal and entertainment ones, makes you feel as though they are your friends.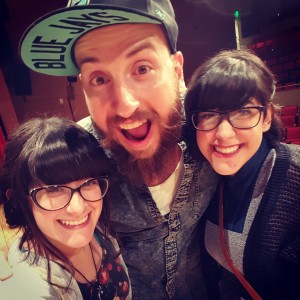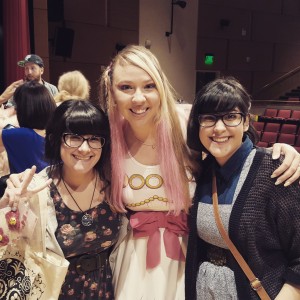 They are the cutest married couple, ever! I'm so glad to have had the chance to meet them. Living in Houston has made meeting a bunch of inspiring people possible. Thank you Houston! Thanks all for now. :3
Thanks for reading and commenting.