For me, online dating was nothing I thought I'd take seriously, I figured I would be on it for a few weeks at the most. There's this anonymity that allows the users to just appear and disappear without really creating waves in a person's life. It was a strange concept…still is for me.
(Side note: I realized since starting this blog that I've always updated at least once a month so it's pretty bizarre that I didn't update AT ALL in October.) Part of that reason has been, I've been pretty busy. Life! Work, family….dating. And I haven't been on the app because I've been well…dating. Like I've mentioned before, I can't make a connection with more than one person so I've devoted my time to see one person. Many opinions, like those of my friends, might say…"You're doing it wrong."
But this is what works for me and I'm pretty happy with how things are currently going. I could go into further detail into the unbelievably cute things this person does that has me smitten but I shall keep them to myself…for now. :3
I know relationships take time to build, and I'm not the type to sacrifice what I hope to have when in a relationship. I want the whole package and I'm not doing this to simply BE in a relationship. I want the right person. I'm already a very happy person on my own, so now I want a person who adds to that in a way that does not take away from my identity as my own person. Isn't that what everyone hopes to find? Something that works.
That's all for now, I'll update again soon. Just know that I'm happy and I hope you are also happy.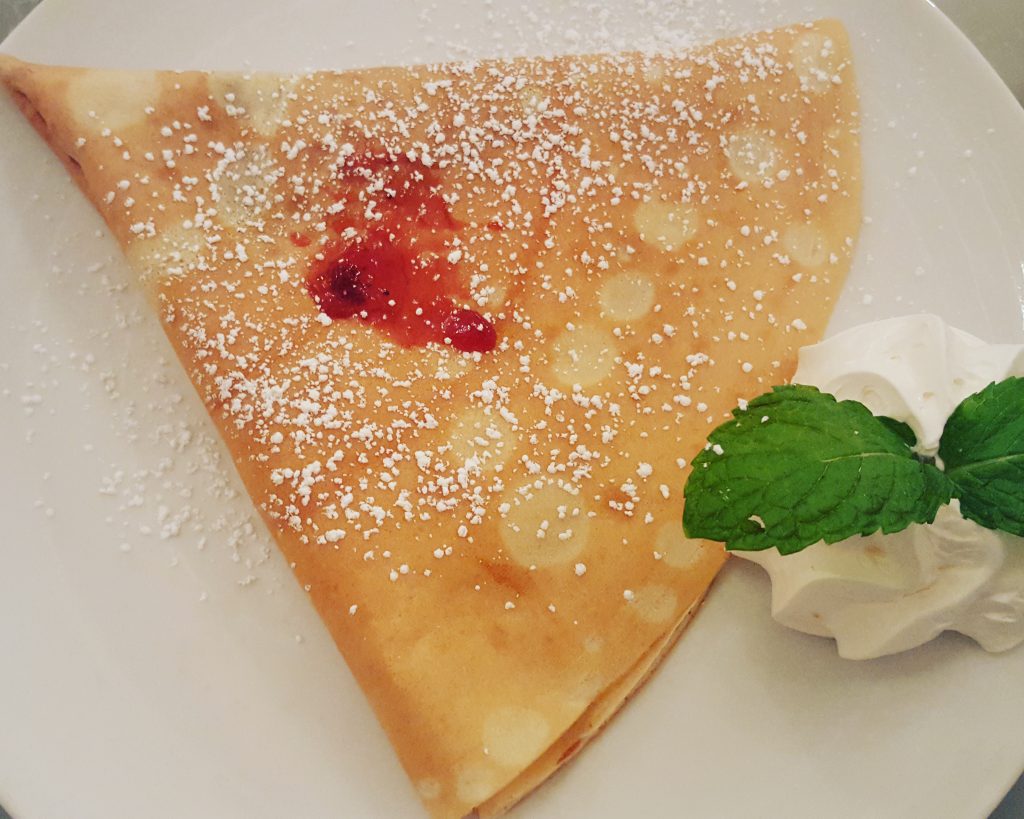 Also…here's a crepe from one of my fun filled dates. :9
Thanks for reading. <3