I love receiving/writing letters! As a child, I always wanted to have more people to send letters to.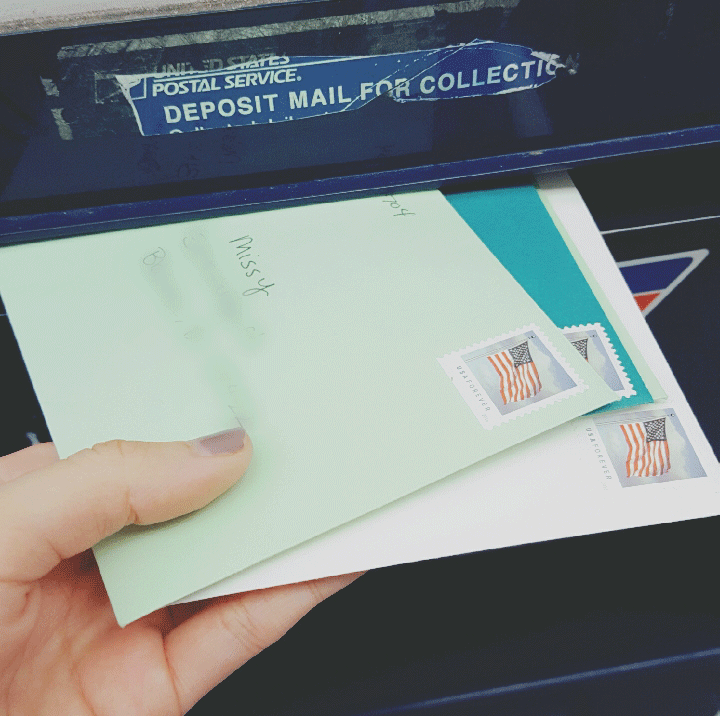 The term pen pal was introduced to me in the 2nd grade, my class was practicing letter writing and we had been assigned a pen pal from a neighboring school. Sadly, I have no memories of my pen pal nor can I remember the gender or school my pen pal was/from. I can only recall the day my teacher told us that we would be paired up. I remember writing out my first letter to them, but again, no memory of what was actually said.
As I grew up, I still found joy in the idea of writing out a letter or sending a package to a friend. I exchanged letters with friends, whom I'd met at school from time to time but nothing that actually remained constant. It wasn't until my first semesters at university did my best friend and I start exchanging a notebook where we would keep our letters in. She had moved to another state, me to another city and we wanted to keep in touch. Life got in the way but we kept it up for while and I was pretty proud of us. She and I still send each other mail from time to time and that always puts a smile on my face. And then this year for Christmas, the wonderful Whimsical Joy sent my sister and I a Christmas card with two crochet bookmarks. I just had to respond with my own handmade item so I wrote her a letter and made her a knitted mug cozy.
And when Matt and I first started to date, he went out of town several times during those beginning months and he would send me a post card from each place he visited. Such a thoughtful souvenir to receive from him. Also, a friend from college and I have agreed to write each other letters from time to time. He lives in Galveston, so we aren't very far away from each other but he's currently going to Med school and we've decided to stay in touch in anyway we can. Don't know how he does it, but he's always been a very positive guy and I'm glad to be reconnecting with him now.
I'm excited and hope to maintain a consistent back and forth of letter writing. It's nice, getting a letter from a good friend. I plan on upping my card game. He's in for a surprise.
That's fall for now. Thanks for reading. ♥