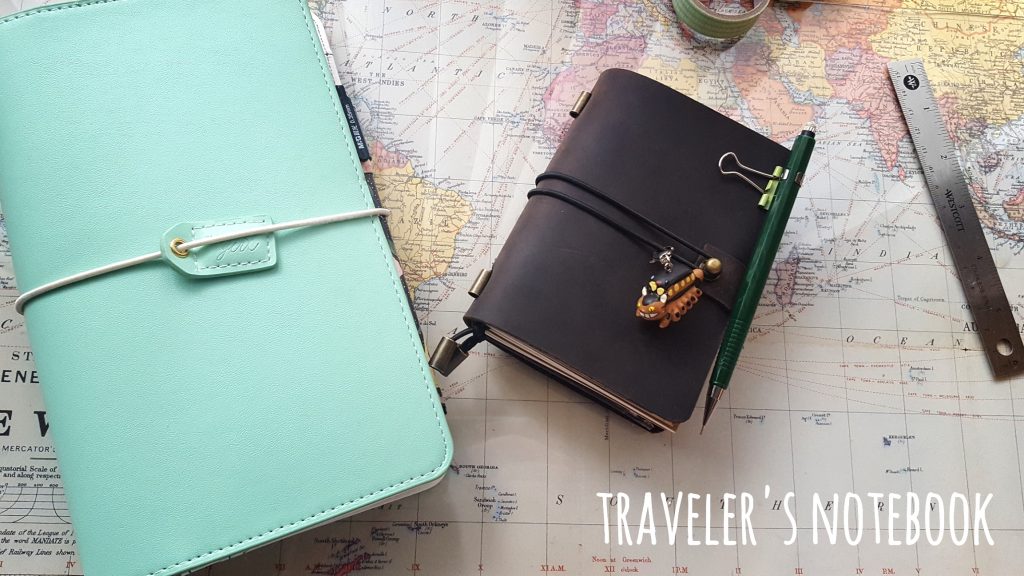 I finally bought myself a real leather Traveler's Notebook. I wanted a cheaper alternative rather than buying the more pricey and popular Midori…I believe it's just Traveler's Company now though. I purchased the Robrasim Pocket sized Traveler's Notebook in the color coffee and it's adorable.
I first purchased my Webster's Pages Color Crush Traveler's Notebook because it was a bit more affordable, and I really liked the pockets that the Color Crush offered. Bought it in the color mint, even though they have a ton of new colors lately, I'm happy with it. I decided I wanted a passport sized TN and so I searched through Youtube and then I searched through Amazon. I found Robrasim and decided to give them a chance. Aside from them taking awhile to ship it, it still arrived fairly quick, but I didn't do too much research on the company.  I don't think I'll be using this for in depth journaling, but I'm excited to see how I end up using it. Below you'll find a video review, I might go on for a tad too long, but believe me, it was even longer than that. I like to talk. 🙂 So if you're interested, feel free to watch that below.
 I have a few more stationery type things coming up that I plan on reviewing. I'm a sucker for stationery. It's an addiction and I can't help myself. >.< What's one of your shopping addictions?
Thanks for reading and watching