Like I've mentioned before, I've really been enjoying filming videos for my channel. I have a few videos already scheduled for the upcoming weeks and I have a list of videos I plan to film as well. I didn't think upgrading my camera would give me this much motivation.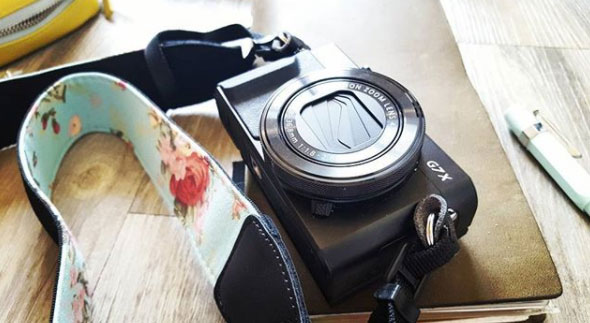 I also have a list of other things I would like to upgrade as well.  I don't have a particular product in mind for each one, this is just a list I hope to check off here and there.
Laptop+ editing software: These two go hand in hand, I would like a new laptop so that I could upgrade the software I use to edit my videos. Currently, I use Movie Maker. It is ALL I have, my laptop doesn't seem to be able to handle anything else. It can barely run Photoshop. These two will have to wait seeing as a new powerful laptop will be pretty pricey, but it's on the list!
Lights: I hope to get these two next! They aren't too expensive but with the holidays happening right now, I'm trying not to spend money on myself and instead concentrate on others. I want these because I'm tired of not being able to film a video because I get home when it's already dark. I don't want to have to worry about the time of day I film plus they are collapsible!
Extra Battery: This is lower on my list since I haven't run into a battery problem yet, but I would love to have an extra battery just in case.
Tripod: I'm hoping to upgrade my tripod eventually. There's nothing wrong with my current one, but I'm hoping to get one that allows more angles and just more durable.
Microphone: Just something that will allow a better sound. The mic on my new camera seems to be the thing everyone gave a con on. I don't find it too terrible but when doing voice overs, it would be nice to have a good mic. (Update: got one for Christmas :D)
That's my list so far. I'll probably add to it from time to time but I also hope to accomplish them as well. The lights I think will be my next purchase. I don't hope to upgrade my laptop sooner rather than later, but that will have to wait a bit until I can afford to upgrade. I don't need anything extremely fancy, but I am hoping it will allow me to learn new fun things when it comes to video editing. I want to be able to go in and do color correction, or even be able to layer over my videos. (Video on top of video ect.) These are just to name a few.
When you get a new hobby do you throw yourself into it right away or do you take time and build up to it? I'd love to hear about your hobbies in general though. That's all I have for now, until next time!
Thanks for reading!