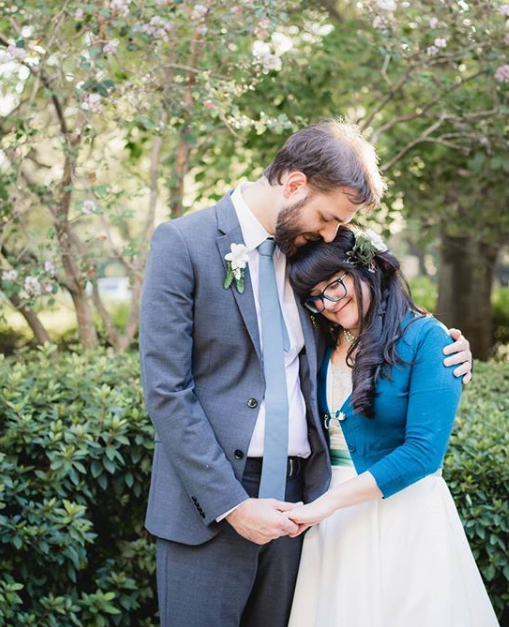 September
We tied the knot 9.7.19! Yup, I've been married for two whole months…well and a few days. We have yet to take our honeymoon, but we plan to save to take a trip somewhere. So very happy.
October
This month was terrible. We both were stressed out. I was in the middle of making some tough decisions, and then we had to say goodbye to Marco, our lovable, cord chewing baby. Putting him down was a hard decision to make, but ultimately, there were no other options. We did our best, and I hope he knew how special he was to us. I know cats aren't as valued as dogs are, but he was so important to us. Before that happened, though, Matt and I adopted Auggie! He was the silver lining. We adopted him before Marco started showing signs that something wasn't right. But in Marco's absence, Auggie has been a great comfort. Eve too. Auggie is so crazy and hyper; he terrorizes poor Eve daily. But I don't think she minds too much, though. They seem to have gotten into a rhythm. I love our cats and hope they know that.

November
This brings me to November- I purchased a new laptop! Finally, after many years of waiting and figuring out what kind to buy. It's not perfect, but for me, it does exactly what I was hoping. If you didn't already know, I make videos on Youtube. (Speaking of youtube, I currently have a giveaway going on. Feel free to enter if you're interested.) That's where I've been instead of updating my blog. I love editing videos and showing all of the pretty stationery and books that I've been enjoying. I only recently purchased it, Target was having a pre-black Friday sale, and it was $100 cheaper. I just decided to go for it. But also in November…I got a new job! It's only my second week, but I'm so excited and ready to know all of the things. This is still bittersweet since I miss my previous job and my former co-workers. If you didn't know, I worked in a museum as a Copywriter. I now work in a different museum as an Event Coordinator. I'm happy with this change and can't wait to see what the future will bring.
Well, there you have it. You've been caught up on all of my life things. I hope you have been well, and I'm going to try to update my blog once a month. But I'm still trying to figure out what I want this to be. Thoughts?