"Guilt burned like vomit in my throat." -Leslie Feinberg, Stone Butch Blues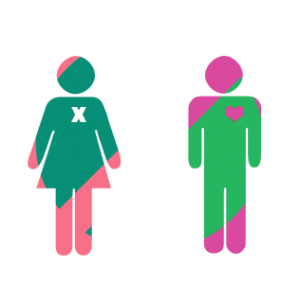 So I guess my friendship with bus dude isn't going to work out. Yesterday, we had a conversation that did not end very nicely. I had misunderstood him completely and he did the same with me. I automatically filed him into the friend zone after our first dinner together. After said dinner, I let him know that I wasn't looking to start anything up and we  agreed to be friends. We texted back and forth, but we only hung out once more, in person, after that and it just further proved that I wasn't interested nor ready to date. I figured I didn't have to reiterate because he never actually showed any real interest. But who am I kidding? When a guy asks for a chick's number that is a sign he might be interested. I was in denial. He never told me he was interested in me as more than a friend and I just clung to the idea of a friendship. He then told me that he wasn't sure if he was interested, but as he got to know me his  interest grew. He told me he was willing to wait. Willing to wait? WTF? Why do guys think this is romantic to say? Bus dude is the third guy to tell me this and frankly I find it annoying. Willing to wait? You don't know how long you would have to wait and you don't know who you will meet during that waiting period. Oh and I think my feelings should also be a factor in this equation. Life throws obstacles at you and you cannot guarantee that those obstacles won't end up changing your mind. It doesn't make you a bad person, it doesn't mean your feelings weren't real, it just makes you human. I told him that the longer he'd wait, the more I would end up seeing him as a friend.  He then said that time was a more pleasant alternative and lets just see what happens. I translated that into, "Shhhhh. I'm not listening to you or your feelings and I figure if I wait then you will come around sooner or later." I cannot control who I have feelings for. Those feelings just happen.
I feel as though this should be the theme song to my blog.
I really wish bus dude had been more upfront about his intentions and then I could have reminded him of mine. I refuse to believe that a single male and female are unable to maintain a friendship. Is that really all that impossible? Will feelings on either end always develop? I'm frustrated and I feel bad for hurting bus dude but it wasn't as if I wasn't honest from the beginning. Towards the end of the conversation, I told him that as long as he didn't form any expectations then he could do as he pleased. I didn't mean to sound cold-hearted but I didn't want any more misunderstandings to occur. And don't give me this crap about how nice guys are always exiled to the friend zone. They are exiled there because they, A. are either too much of a pansy to speak up about their feelings or, B. a chick just really cannot imagine being in a romantic relationship with them. Forgive me for not being able to change my feelings to match his. I'm just getting more angry as I think about this. I feel horrible how this ended but I don't think I made a mistake. I know where my feelings are and I can't change them. Part of me thinks my life would be much easier if I didn't have these feelings but I'm tired of feeling guilty for still having feelings for my ex. Yes, he was a dumb ass but I can't help that I still like him. I really want to blame him for my current situation but this is all my fault. I was the one who gave bus dude my number and I shouldn't have assumed that he was only interested in a friendship. So now I'm out a friend and I feel like a bitch. He ended with saying I'm going to go away for a bit. I translated that to be, "We are no longer friends and I don't want to speak to you."
This is going to make future bus rides very awkward. -.- I guess I should just ignore the opposite sex for awhile. No friendships or relationships. Just pretend men do not exist…yes I'm being dramatic. I know.
Thanks for reading.
P.s. Is this karma for going through high school with no drama what's so ever?