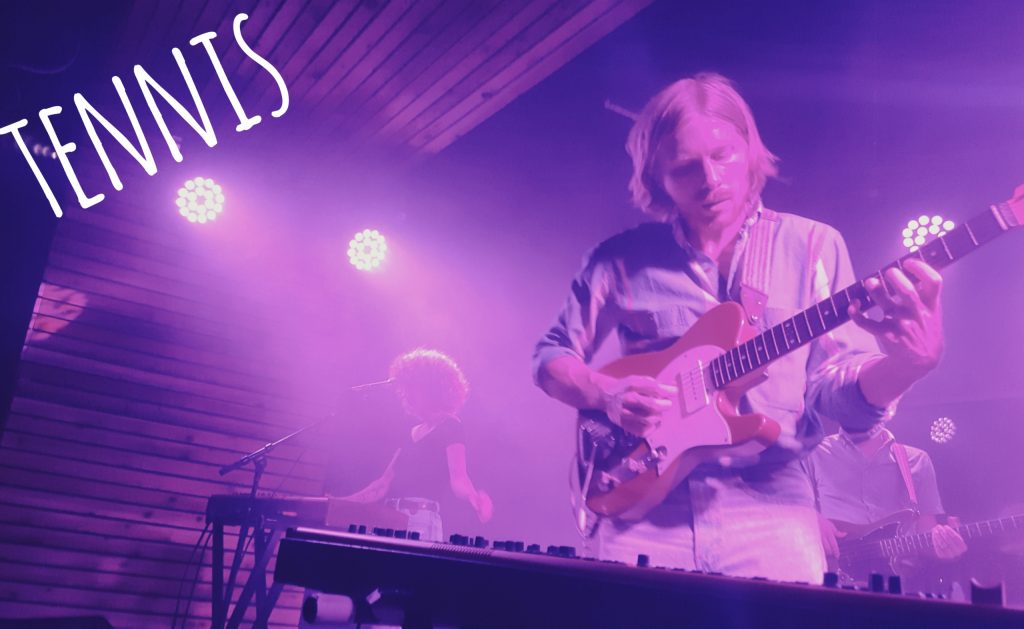 Quite a few lovely things have happened in the past week/weekend. And I'm just so grateful to be where I am in life.
Last Wednesday, my sister Kat and I got to see Tennis in concert at the White Oak House Music Hall. I LOVE this band and I didn't even notice when their tour was announced or that Houston was on the tour list to begin with. But I thankfully I found out just in time to order tickets. It was a sold out show so I'm glad I was impulsive. Normally, I don't really do any research on the opening act, so I didn't pay much attention but I was pleasantly surprised. The Greeting Committee had such a great energy and you could really tell they loved making music. I liked their sound and they were so approachable even nice enough to sign the CD I bought and let me take a photo with them. (Minus one member)
Concerts aren't something I normally attend, but Kat and I have made some very slow improvements in that area. For more rowdy bands, I prefer standing in the back but for smaller venues and slower rock bands I don't mind, and Kat and I got spots upfront this time. I think all of the concerts I've attended in the past year or so she has accompanied me. Thank goodness because she makes it much more fun. Thanks Kat for coming with me!!! With her new work schedule, planning things like this is somewhat impossible. But luckily, she was able to come with me. I had a lot fun and I hope to see both bands again some day.
Do you like going to concerts, if so, do you enjoy getting a spot upfront or do you prefer standing in the back? I'd love to hear about your concert going experiences. 🙂
Thanks for reading