So last week was definitely a brighter one, and I'm so glad to have people in my life that make the difficult times more endurable and the fantastic times more well….fantastic. :3
First off, I should warn you that this entry will be filled with lots of pictures…I just want to share them all instead of posting them in more than one entry. >.< I had my interview at the Science Museum on Wednesday, and it went GREAT! The ladies I interviewed with were just wonderful. They gave me stickers to walk around the museum for free, while I was instagraming some dino bones they found me and asked me to fill out a background check information sheet. They said they couldn't wait and wanted to start the hiring process…however, anything could happen so I don't want to jinx it just yet. But I'm really excited about working in a museum. After walking around for a bit more I called all my family to tell them how well it went. I know, a bit premature but I was just so excited. Anyway, I headed home to get ready for my night out with Melissa and Kat. We had plans to go out for some tiramisu and then after that to an evening of great music at the House of Blues. Melissa introduced us to the band Merriment and Eisley and invited us to the concert. I'm so glad she did, because it was just wonderful.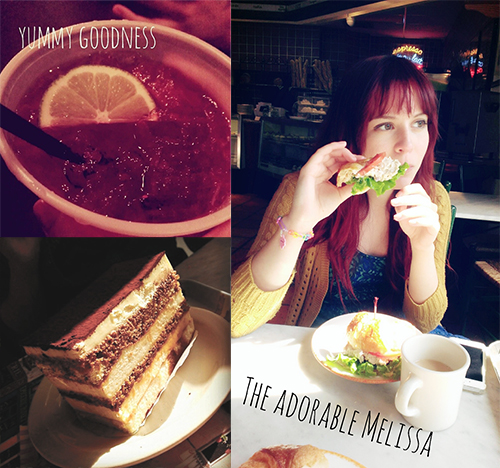 We practically spent the entire day with her, Kat managed to snap a candid picture of her during our dinner. She's so photogenic! XD I love hanging out with her, we immediately clicked when we first started talking and even more so after we actually met. It's nice meeting/making friends with someone you have a lot of things in common with. It isn't necessary when  making friends, but it's a fun when it happens. And she and I have soooo many things in common it's insane. After walking around Rice Village for a bit, we headed to the venue to buy our tickets for the concert. We had some time to kill before the concert so we went into Forever 21….a wonderful mistake. Mistake because there were soooo many items that I wanted to buy, sadly I couldn't resist and bought this adorable bag. I know! Another bag so soon after buying my pleather backpack I mentioned in an earlier post. I have a weakness, but I definitely want to go back and actually try on the many dresses I wanted to buy. Kat bought a dress and the Merriment album Sway. We had to show them some support, all of them were born in Texas, same goes for Eisley.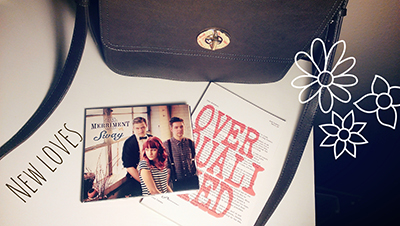 My current addictions are the songs on that album, my new bag (it cost 16.99 and again…I couldn't resist) and a new book I bought two weeks ago at Half Price. OVERQUALIFIED, according to the net it was an art project that Joey Comeau had published. It is wonderfully unique and a short read for those bus rides to and from campus. Perfect. Ok, moving on towards my weekend, I spent Friday and Saturday with the boyfriend. He didn't have work on Friday but I did so he surprised me at work. I was a bit embarrassed but he caught me towards the end of my shift which was good. We made plans to meet up later at my house, I had some cleaning up to do and he was catching up with some UH friends. When I came home that day, I found out that Kat had made macarons. They were super delicious, she wasn't happy with out they came out though. They're a little bumpy, but still yummy beyond belief. After eating several of those I cleaned up a bit. The bf came over to help paint corks for Mind-Speaks' craft corner at Pop Shop America. We have two more weeks to prepare, I'm excited but also worried, what if no one comes up to our table? >.< I know, I shouldn't be thinking that, but we've never done anything like this before so I'm nervous. But I'm sure things will go just fine. Just need to keep that as my mantra for now. The boyfriend also went with me to the Cockrell Butterfly Center, I had plan to explore it after my interview but I ran out of time. I needed it for some Bio extra credit, hopefully it saves my grade. -.- The rainforest exhibit was just beautiful, and seeing all the butterflies flying around all in one place was just beyond magical. Loved it.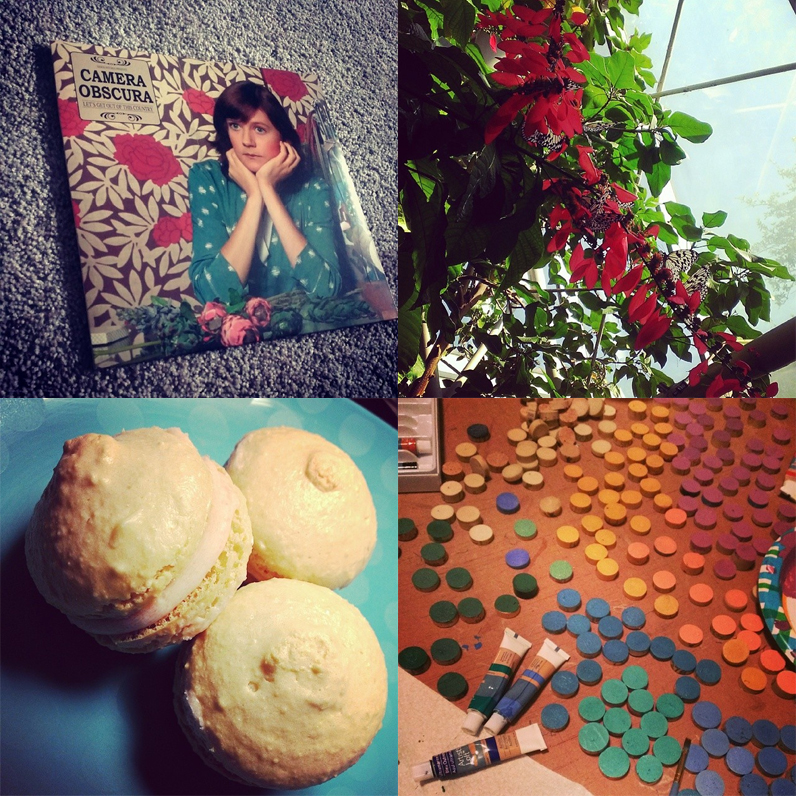 I spent Easter at my parent's house. My dad made steak and my mom gave us Easter baskets filled with candy, face masks, and more candy. She's the best. I took two naps while at home. I missed being home, but it definitely felt odd walking into my somewhat empty room but I immediately fell asleep on my bed. One of the most comfortable naps ever. A great weekend all in all. And that brings me to today, Monday, Kat and I went to Cactus Music because apparently April is Record Store month? Or maybe Saturday was record store day…anyway, we went today and I bought a Camera Obscura album. Wanted My Maudlin Career, but I love all of their songs so I decided to get Let's Get Out of This Country to help out my rather small record collection. Eventually, I will find/buy My Maudlin Career though. Love the song French Navy.
Ok…I think I shoved enough pictures into this entry, this post was just a jumble of last week/the weekend + Monday.  I'll end this post now before I add more instagram photos. I'm off to write my extra credit essays. Oh…one more picture.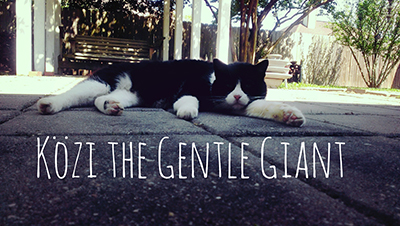 Thanks for reading and commenting. <3