I've been wanting to get back into yoga for awhile now. I would attend a few classes of hot yoga back in 2015 and I really enjoyed it.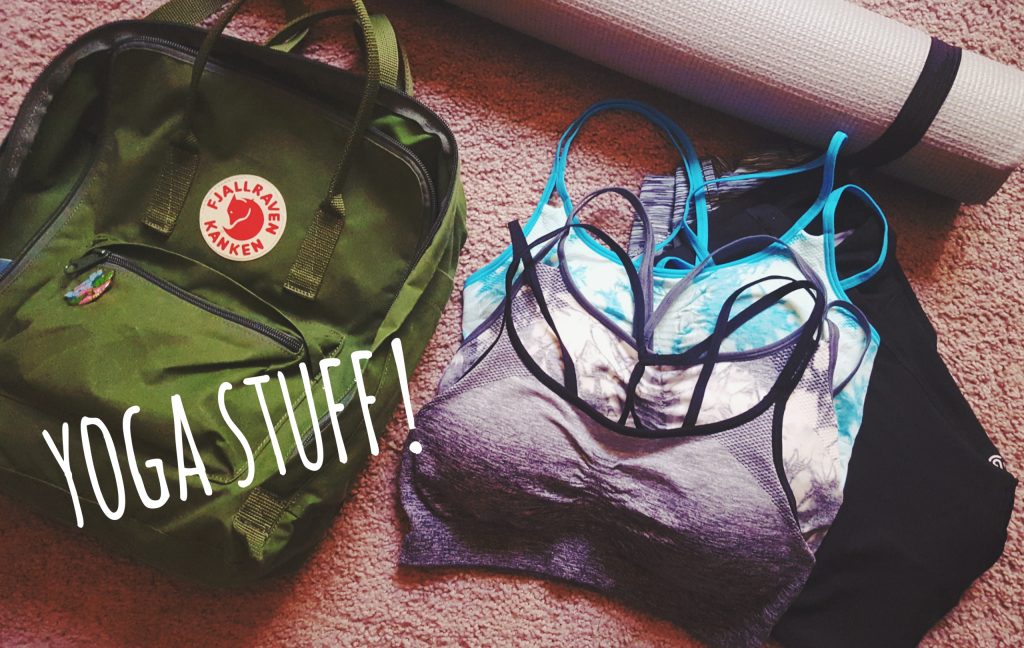 I noticed my attitude changed whenever I started taking the classes. It wasn't every day, just whenever I could. I felt more confident too, not sure if my body actually changed but I felt like it had. I had a pep in my step and I was more limber too and felt like I could push my body further. Fast forward to now, I haven't been to a hot yoga class in ages. My body image hasn't been the best lately and it's been bringing down my mood. I try not to look too closely at myself, but the other day I stopped in front of my mirror and stared. The thoughts I try hard to ignore found me last night.  Soooooo….let me get to the positive part of this entry. I want to do something about my negative body image.  Bloggers
Elisa
 and
Mariz
have inspired me to create a little challenge for myself.
Starting today I'm going to start attending yoga classes again, only this time be more consistent and attempt even more active classes. I'll be doing the $30 for 30 days and my hope is that I will make it a habit even after my 30 days are up.  I don't want to get upset at myself for skipping days. I know for sure, I'll be missing at least three,  due to plans but the important thing is that I don't want to treat it like a chore and then end up skipping weeks.  The studio is not far from my work, so I have no excuses! I can do this! Since it's been a while, I invited my friend Katie to go with me tomorrow after work. She loves yoga and I figured having a friend come with me would motivate me more. Plus, I haven't seen her in a long time. I thought it would be a great way to dive into this challenge.
As a mini challenge to go along with this one…food. I also want to start thinking about how to eat smarter. Because my diet is also in need of some changes. It's not that I want to cut out all of the things I love and enjoy, I just want to tweak it. Hopefully, this challenge will lead to a more active lifestyle. I'm not trying to lose a certain amount of weight or anything I just want to feel the confidence I once felt and perhaps shed some of the jiggle.
Here's hoping I end this challenge strong and gain a new hobby and a new perspective on my outward appearance. What do you do to stay active, have you attempted a 30 day exercise challenge? Or are there exercises you try to do daily? I'd love to hear any tips you may have.
Thanks for reading