Hurricane Harvey Day 5
Matt and I have been extremely lucky. There has only been a bit of flooding around us and it has already gone down. However, Houston has been hit hard.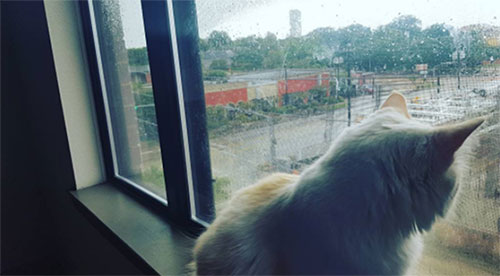 I've dealt with hurricanes before but this is the first time I'm away from my family. My father works for the light company, he's a lineman, so that means he climbs up the light poles and gives people back their lights. He's been working through this storm, like every other one. Close to home or faraway he's been through so much. He's been keeping in touch and sending photos of what he sees. My father is a great man, and I hope he continues to be safe.
Before the Storm
Friday, I had to go into work so I stayed with Matt the night before. He did not have to work so he drove me to the museum and walked around until I was done, I left around 11:30 or so that morning. We got lunch, like it was any other day, and then headed back to his apartment. Saturday seemed normal that morning, so we walked to the nearest grocery store and got some last minute supplies. That night the first band hit and the road from the window started to flood. To our surprise there were a bunch of people still on the road. The next morning the water from the road was gone, but it was still raining. We both got the call that work was cancelled for Monday and that our coworkers were safe. Our friends and families were safe.
Safe yet dealing with the aftermath of Harvey's beginning wrath. My sister hasn't had power and has leaks in her home, one of my coworkers had to be evacuated from her complex, and my boss is afraid her roof is going to collapse due to water damage. I can't imagine what they are going through. Most of the stores are still closed or are severely limited. Matt managed to go to Randall's today for so more supplies. There was a line around the building and they were limiting the number of people in the store. It's scary, but again, I am so lucky. I'm not too sure about the condition of my apartment, I believe that area is fine but I'm not certain. I'll make a trip home after the storm has passed. It should hit more tonight but I think it won't be as strong.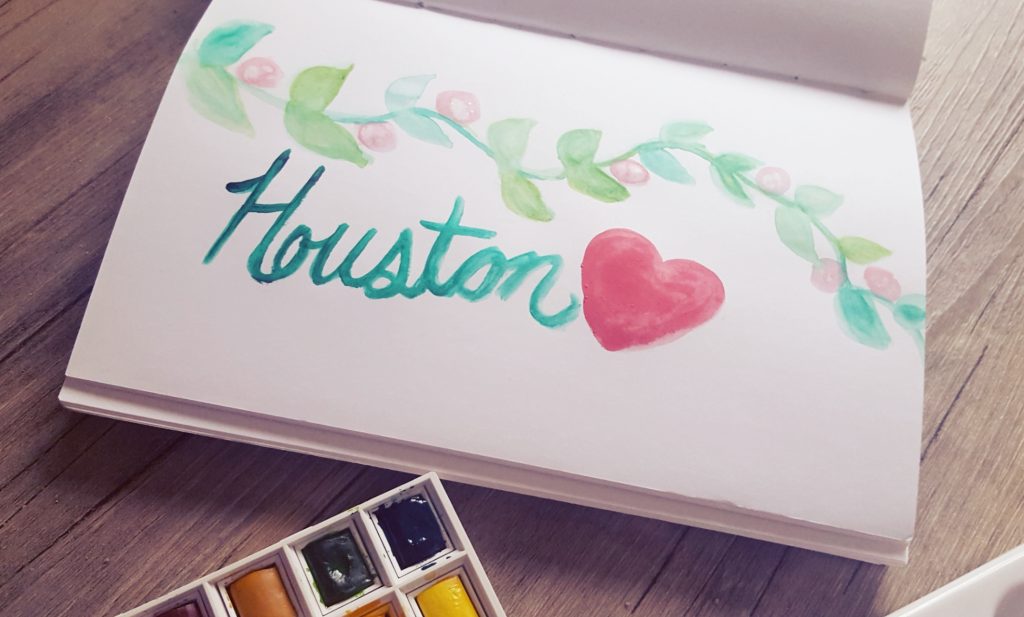 My prayers go out to my fellow Houstonians, my fellow Texans and neighbors who are helping us through this difficult time. And to my dad, and men and women like him, who are putting themselves in danger to help others. Please be safe.
That's all for now. I'll update again soon.