I know it has been a while since the last time I blogged. I have mainly been updating my channel, but I figured I document this. Matt and I bought a house! Our first house, and I am soaring. Aside from being really tired from moving…we still have lots to move, and I am just so excited to get things set up and put in place. This feeling is similar to when I moved into my first apartment with my younger sister Kat. I feel like Matt, and I unlocked another achievement. I'm so excited to make it ours. I hope the cats will get comfortable sooner rather than later. Auggie has already done a lap around the house but Eve is, of course, sulking in her cubby. I doubt she will come around very soon. It will take her much longer to get used to things. She is just so scared of everything. I wish I could offer her a bit of comfort. But there is no making her feel better.
We took this week off so that we could set the house up. It has been a lot of unpacking and even more moving. We did hire movers for the larger stuff. We figured we could handle the other stuff. We have the apartment until the end of July, so we have plenty of time to return the keys. But I'm hoping we can get everything moved over to the house before then.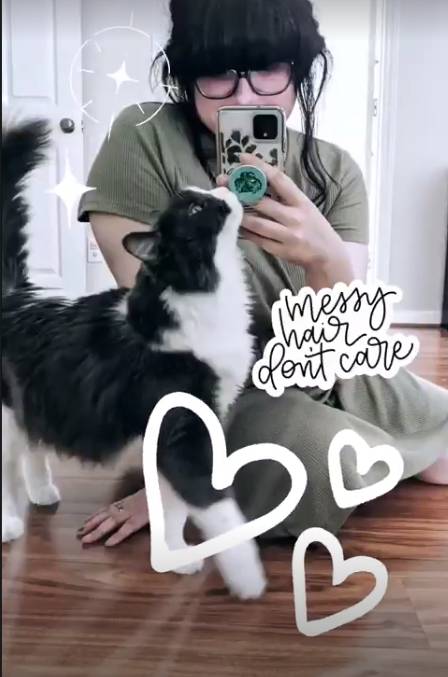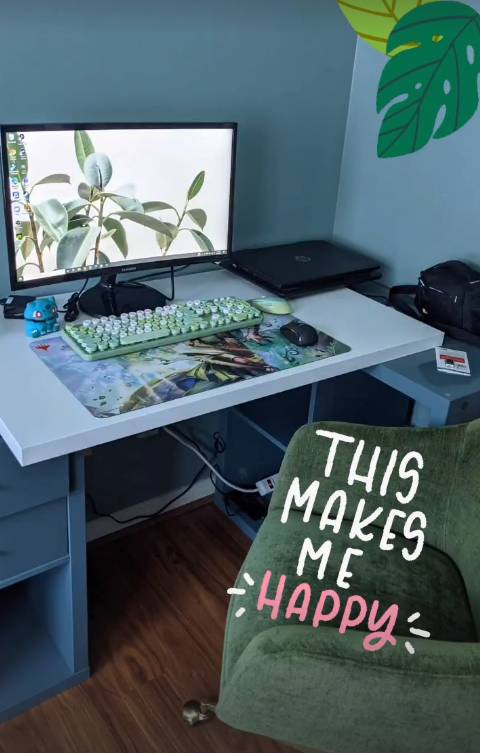 The house is coming together. I'll share a house tour as soon as I get more things in place. There are just a few more items I'd like to get.
coffee table
end tables
dressers
photo frames
small bedside rugs
wall shelves for my office
Ikea pegboard
Ikea is pretty much where Matt and I buy most if not all of our furniture. Our couch is one of the only things that we purchased from Mid In Mod, and I love it. However, my cat has already damaged it a bit, and I'm trying not to let it get to me. So this is the first couch I've ever purchase…well, I purchased a sleeper sofa for the guest room, but this couch is the first living room couch I've ever purchased, so I would really like it to be nice for a little longer.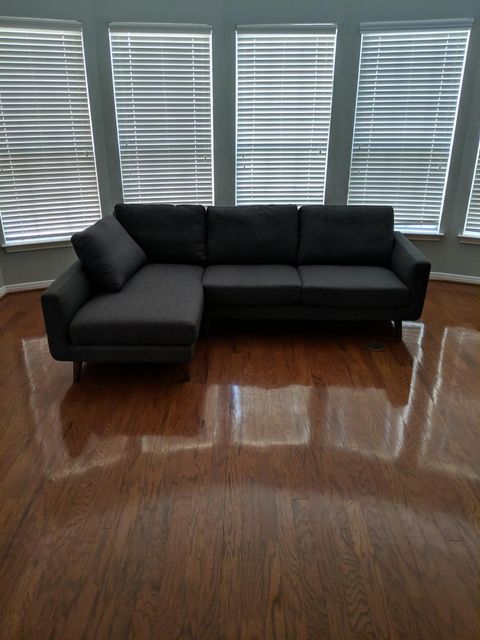 And I know it is a couch, and I have cats, so I should just accept that it won't remain unscathed. But still! I have so many scratching things for the cats to scratch. Why can't they leave the couch alone? If anyone has any tips on keeping furniture safe from cats. I'm all ears. I'd rather refrain from using any tape or covering. But anyway, I love this couch, and this isn't the final placement of it. We ended up turning it towards a different wall. More to come.
Well, that's all for now. I don't think many people still follow along on my blog. But that's ok. I've always enjoyed updating my blog as a digital time capsule.
Thanks for reading.